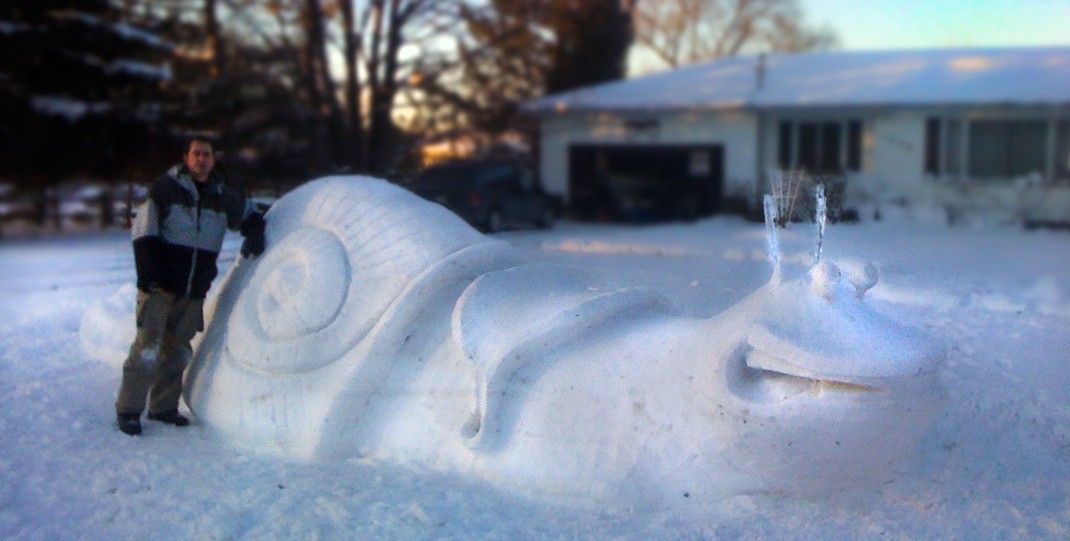 Why it's difficult to be social and creative. But not impossible.
That is not a bad or good thing, it's just different. I think it comes down to ideas and time. There are too many things buzzing through my head that I would like to do and not enough time to do them all. But sometimes you can combine social and creative.
Take for example vacations. We have family in upper state N.Y. and when we visited a few years ago there was a bit of snow as is the case in January. Being sequestered by the weather was not mine, nor the rest of the families idea of quality time. What developed is shown below. A nearly six feet by 26 feet racing snail igloo that took nine people four hours to build the base. Then another three people four hours to carve.
The back side was the igloo entrance. Two people could fit inside. Do you know what movie inspired this endeavor? The biggest clue is "A Racing Snail".




Creative, fun and social, a rare combination. At BeOriginal we are always looking for that magical combination.
If we are this determined to create, even on vacation, look here to see some of our work for clients that pay for our services. Here is a page of some creative photographs from past projects.
Barry Brimer is founder and partner of BeOriginal, Atlanta, Georgia. Designing since 1976 and developing digital projects for clients since 1986. Here he is on Twitter