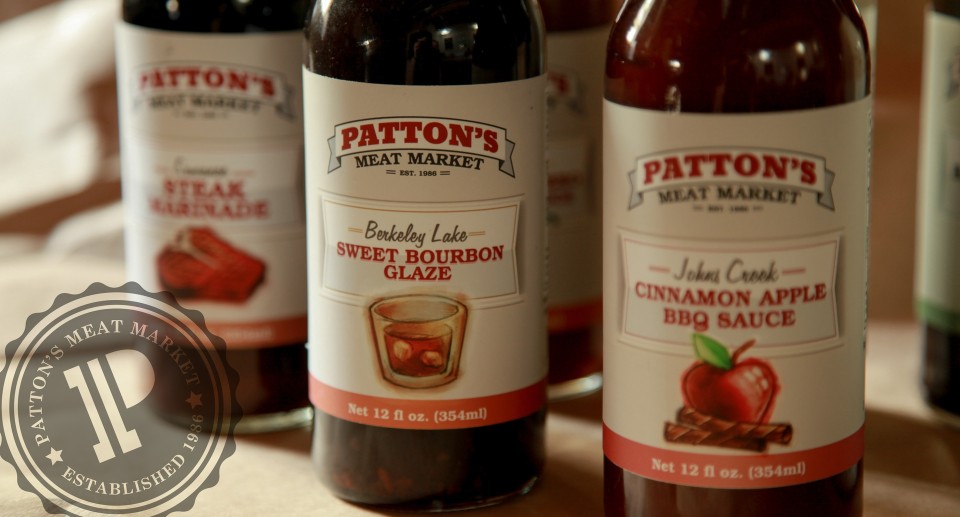 Patton's Meat Market
a locally owned and operated butcher shop based in Duluth Georgia has been working hard for the past 25 years to bringing quality meats to the community. In his desire to provide personal service to his existing customers, Parker Patton, the owner, found there was not enough time left in the day to devote to growing his business. That's where we came in.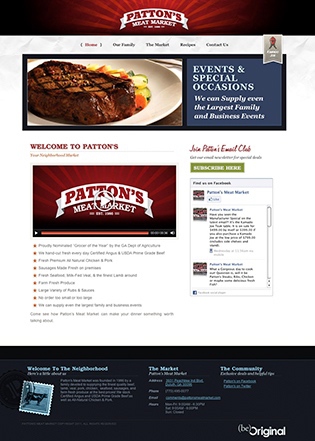 Parker had an overall idea of where he wanted the company to be, but needed help getting it there. We first did an assessment as to the customer base and how Patton's Meat Market was viewed in the community. Upon seeing how the meat market was run as a "Mom & Pop" store that provided a fun and personal service along with quality meats, so we decided the new "Brand" should reflect that warm personality.
First, the new image should not be a radical deviation from the previous brand, but it did need a major overhaul. Next in line was new window signage, then came the website. These three components were important to get in place before we took over the "Weekly eMail". It was decided that the windows should no longer focus on the low prices, but instead focus on the quality of the foods. Large appealing images of cooked foods was used in the imagery, rather than the previous raw meats and discounted prices. Thus we were able to "Sell the Sizzle, not the Meat".
Secondly, the website now had to reflect the quality of the Brand and at the same time needed to be flexible to update. Parker needed to be able to post "Weekly Specials" that his loyal customers had depended on for years. Again, BeOriginal, a graphic design and branding studio based in Suwanee, Georgia was able to provide the solution. We developed his website www.PattonsMeatMarket.com on our internal CMS (Content Management System), BrainPlus. We have years invested in this simple to use backend system that makes it easy for clients like Parker, a self-proclaimed "None Computer Person", to make desired edits and adjustment to key portions of his site, while at the same time maintaining excellent SEO (Search Engine Optimization).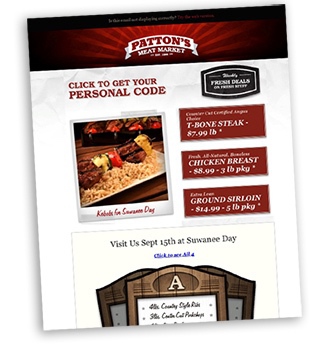 Third, the "Weekly eMail Campaign". Parker Patton had given many incentives over the past two years to get customers to sign up for his weekly email. His success was evident in that he had a list of 4,300 customers he was emailing each week. However, by using an email service that was at best bad, he again found he was wasting time. Of the 4,300, 1150 were bouncing and only about 8-10 were clicking through to his website. BeOriginal stepped in and setup an easy to use form in BrainPlus that creates a beautifully formatted email with properly optimized images and creates a personalized landing page for each customer, with their own QR code for coupons. Now each week the email is sent out to customers throughout the metro Atlanta area and Patton's Meat Market gets over 300 individuals clicking through to their site for additional information, deals, and receipts.
While we can not guarantee this kind of results for all campaigns, we do have the tools and knowledge to make a measurable improvement in any businesses success.